The Difference Between the Thumper Maxi Pro & the Thumper Equine Pro
Apr 25, 2018 by Thumper Massager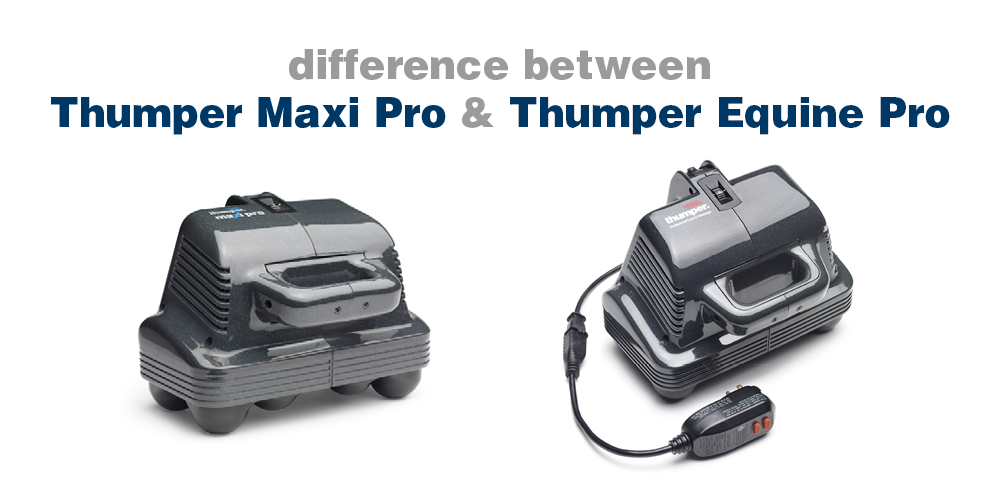 The answer is here! Want to know the difference between the Thumper Maxi Pro & the Thumper Equine Pro? Read below to find out!
The Maxi Pro and Equine Pro share the same motor, circuit board, housing, and massage sphere plate.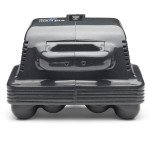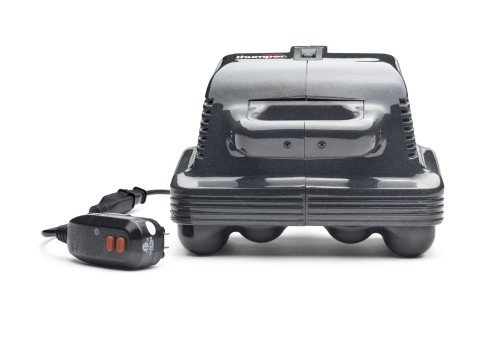 However, the Equine Pro has a drive assembly that produces a 15% harder hit than the Maxi Pro. The Equine Pro gives a 8 mm hit to the muscle while the Maxi Pro gives 7 mm. Therefore, you will get a harder hit to the muscle with the Equine Pro.
Both the Maxi and Equine units have a range of frequency from 18 Hz to 35 Hz. It is important to note that the frequency is responsible for the speed, not the strength of the massage. The Maxi Pro on the lowest speed will run at the same frequency as an Equine Pro.  Since the Equine Pro produces a 15% harder hit than the Maxi Pro, it will be felt across all speed ranges on the Equine Pro.
It's not just for horses! There are some individuals who enjoy or seek the strongest massage possible so they purchase the Equine Pro. Many athletes who inquire about these two units end up buying the Equine Pro.
For further information please visit thumpermassager.com/maxi-pro or at thumpermassager.com/equine-pro